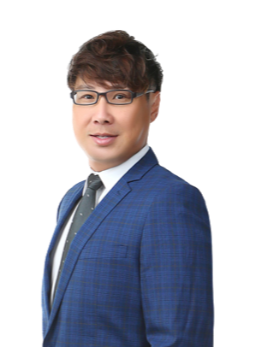 Chow Yi Tong
Founder / KEO
YT Chow is a seasoned entrepreneur and the founder and Key Executive Officer (KEO) of a prominent real estate agency since 2001. With over 20 years of experience in the industry, he has established himself as a respected figure in the Singaporean real estate market.
In 1998, YT Chow embarked on his real estate career in Singapore, where he quickly gained valuable insights and knowledge about the local market. Recognizing the potential and demand in the industry, he founded his agency, which has grown to become one of the largest in the region.
Under YT Chow's leadership, the agency boasts an impressive roster of more than 100 registered salespeople. With his strategic vision and dedication to excellence, the agency has consistently achieved remarkable results and has been recognized as the TOP 9 Agency with the largest registered CEA (Council for Estate Agencies) as of January 2023.
YT Chow and his team of experienced and proficient real estate salespeople are known for their client-centric approach. They prioritize listening to their clients' needs and work diligently to relay those requirements to the market within the shortest possible time. Understanding the value of time as opportunity cost, they ensure that their clients' properties are exposed to the widest possible channels, maximizing their chances of success.
Throughout his career, YT Chow has invested in his professional development and education. He completed the Singapore Principles & Practice of Real Estate program at Ria School of Real Estate in 1997, equipping him with a solid foundation in the industry. Subsequently, he pursued the Singapore Property Ceha Course offered by the IEA (Institute of Estate Agents) and Ngee Ann Polytechnic in 1999, further expanding his knowledge and expertise.
In 2011, YT Chow broadened his horizons by completing the China International Business Executive program at Shanghai Jiaotong University. This international exposure allowed him to gain insights into the global real estate landscape and develop valuable cross-cultural business skills.
YT Chow's commitment to continuous learning led him to complete the Malaysia Real Estate Negotiator program offered by the Malaysian Institute of Estate Agent in 2013. This qualification equipped him with a comprehensive understanding of the Malaysian real estate market and enhanced his ability to serve a diverse clientele.
Recognizing the importance of property management and maintenance, YT Chow further honed his skills by undertaking the Singapore Property Management and Maintenance Course offered by the Singapore SISV (Singapore Institute of Surveyors and Valuers) in 2017. This specialization enabled him to provide comprehensive services to clients, encompassing all aspects of property ownership.
In 2022, YT Chow further elevated his expertise by pursuing an MBA in Global Business at Coventry University, through the PSB Academy. This advanced degree equipped him with a deep understanding of global business strategies, enabling him to navigate the ever-evolving real estate landscape with confidence and foresight.
YT Chow's remarkable journey in the real estate industry, coupled with his commitment to professional development and client satisfaction, have positioned him and his agency as trusted leaders in the field. With a focus on integrity, excellence, and efficiency, YT Chow continues to shape the industry and provide exceptional real estate services to clients, making a significant impact in the Singaporean real estate market.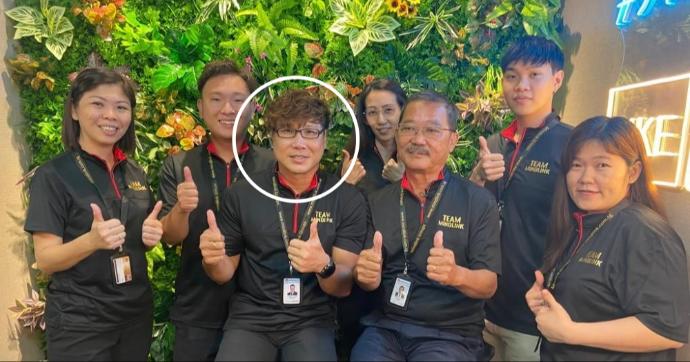 School drop-out at 14 & now running a successful real estate business.
"I feel that big companies are not individual-focused, but driven by numbers. In reality, not everyone is born talented in doing sales. They may be good in assisting and doing supporting roles. Recognising these different skills can actually generate more opportunities," he said.

Read More
I am very honoured to have met Mr Chow and his team of wonderful colleagues who were able to answer all questions that I have encountered. Their years of experiences and professionalism can be seen in their dedication to guide those who are new to the industry even those that are just trying to figure out if this is the job for them. I am truly blessed and hope that whoever joins this team in the future will be able to bring it to greater heights.
I am truly blessed to have met YT Chow and Linda. This is a team who guides you step by step to see results and they are not here to chase the numbers. They put in lots of effort for every case and you can see that through the advice and tips given by them which are so useful that you can apply straightaway and see results. Look no further and engage them and listen to what they have to share. It's a win-win because they will add massive value to you and will give you a solution to your problem.
Pleasant experience dealing with Mindlink Group. My agent YT is responsive and dedicated to help me negotiate and secure the price and terms I want for my unit. Highly recommended and will deal again.
As a seller for Blk 54 Havelock, I'm impressed and had an enjoyable selling experience with Linda and Yt. Will strongly recommend any one who is selling with them.
Highly recommended, trustworthy and knowledgeable industry professionals.

Merson and team (incl Linda and Kristy) were instrumental in helping our family with the sale and subsequent purchase of our family home. Thank you!
The estate agent Mr Chow was very efficient and helpful with our enquiries about the property that we're interested in and quick to follow up enabling us to purchase the property

I contacted the company and spoke to Mr Chow who was most helpful as to how the whole process worked, he helped me come to the decision to go ahead with the sale of my property.

Good company to deal with, have now dealt with them on many separate occasions all with the same level of service and expertise. Wouldn't hesitate to do business with them in the future. Mr. Chow was especially helpful on this occasion! Thank you.

Excellent service by really friendly people who know their business inside out. Very good customer service. Mr.Chow did a brilliant job and was incredibly helpful. Overall, a pleasure to communicate with. Glad to meet all of you.

Mr Chow is excellent, professional and very experienced in the real estate industry. Very patient and trustworthy.