The importance of family values in the workplace
Mindlink Groups is a business family built on the principles of mutual trust, respect, and loyalty. Those values continue to guide Mindlink Groups and its subsidiaries in everything we do and with everyone we contact with today.
Our Humble beginning started in 2001. All our partners, agents, staffs are real estate professionals, basing on years of experience in real estate market locally and internationally, we are offering our best performance in serving our clients with superior knowledge and providing analysis in buying, selling and leasing of properties worldwide.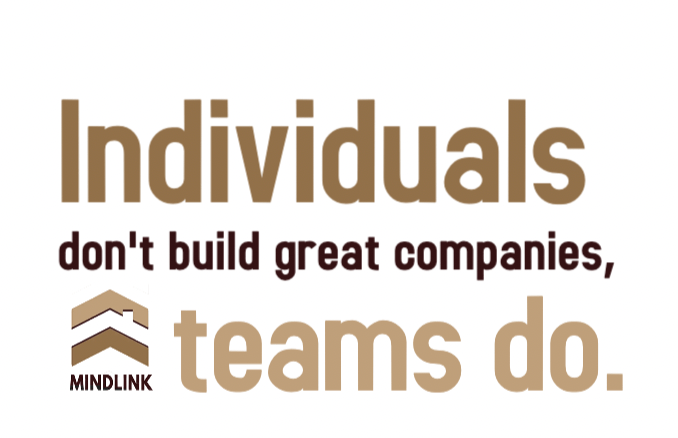 Being 21 years in the local property market, it was Faith, open minded of the alliances and partnership that had brought us to where we are today. Mindlink Groups, has now become a one-stop agency offering services from consultation, property management and investment, real estate services to providing a series of comprehensive trainings for our in house salesperson as well as staff. We are the visionary group; we dare to face the world combating with creative ideas and resourceful backup. We sincerely invite individual or companies from all nations to come forward, reaping the benefits to success together as one
Ever Since 2009 Mindlink had enter partnership together with few other property agency and business owners, that's where the group are able to synergised with more strong leaders stepping up and run the group efficiently, covered different angle and scopes, leveraging on the overall company's strength. They had hence diversifying real estate business to various departments which had then includes property management, property concierge and property investment in their arms which then later rename together as Mindlink Groups
Past year Mindlink Groups has further venture alliances with few other countries properties company counterpart integrating business together, bringing bountiful opportunities crossing international borders.
By submitting a job application to Mindlink Groups, you acknowledge that you have read the privacy statement at the bottom of this page and that you fully understand that the information you provide in this application may be processed and/or stored by Mindlink Groups and its subsidiaries in Singapore and other countries around the world in accordance with the privacy statement's terms.