Humble beginning
The history of Mindlink Realty dates back to 2001 when it was founded by Mr. YT Chow as a single-handed endeavor. Right from the beginning, Mindlink Realty adopted an innovative approach by going beyond the traditional commission scheme to attract agents. Mr. Chow provided agents with a salary and personal guidance, setting the foundation for a unique and supportive working environment. This approach proved successful, and the company began to grow rapidly.
By 2009, Mindlink Realty had expanded from a single company to a network of 13 companies. This growth was fueled by the company's commitment to providing exceptional support and opportunities for its agents. The success and reputation of Mindlink Realty continued to grow, positioning it as a leading real estate agency in Singapore.
In 2011, with the establishment of the Council for Estate Agencies (CEA) by Singaporean authorities, all the entities within the Mindlink Realty network were combined and merged into one unified entity. The company was subsequently renamed Mindlink Groups, reflecting its expanded scope and capabilities.
By 2013, Mindlink Groups had established itself as one of the top real estate agencies in Singapore. The company's dedication to excellence and outstanding performance earned it the prestigious recognition of being awarded the top Singapore SME (Small and Medium Enterprise) in the real estate industry.
Building on its success, in 2014, Mindlink Groups expanded its real estate business by incorporating limousine services to chauffeur VIP clients who were relocating to Singapore. This strategic move allowed the company to provide a comprehensive range of services, catering to the needs of high-profile clients and further enhancing their relocation experience.
In 2017, Mindlink Groups ventured into property management, taking on the responsibility of managing condominium projects through the establishment of a Management Corporation Strata Title (MCST). This expansion showcased the company's commitment to delivering holistic services to its clients and further solidified its presence in the real estate industry.
By 2018, Mindlink Groups had emerged as one of the top 10 agencies in Singapore. With a team of over 100 salespersons, the company successfully undertook both local and international projects, further expanding its reach and reputation.
Today, Mindlink Groups continues to thrive as a dynamic and influential player in the real estate market. With its innovative approach, exceptional service, and commitment to excellence, the company remains at the forefront of the industry, consistently delivering outstanding results and building long-lasting relationships with clients and partners alike. Our Humble beginning started in 2001. All our partners, agents, staffs are real estate professionals, basing on years of experience in real estate market locally and internationally, we are offering our best performance in serving our clients with superior knowledge and providing analysis in buying, selling and leasing of properties worldwide.

Over 20 Years of Excellence
With a remarkable tenure of 23 years in the local property market, Mindlink Groups has consistently demonstrated excellence and a forward-thinking mindset. Our success can be attributed to our unwavering faith, as well as our ability to form valuable alliances and partnerships. Today, Mindlink Groups has evolved into a comprehensive one-stop agency, offering a wide range of services including consultation, property management, investment, and real estate services. We are committed to the growth and development of our in-house salespersons and staff, providing them with comprehensive training programs to enhance their skills and knowledge. As a visionary group, we fearlessly confront challenges with creative ideas and resourceful solutions. We extend a warm invitation to individuals and companies from all nations to join us on this journey to success, as we work together as a unified force to reap the benefits of our collective achievements.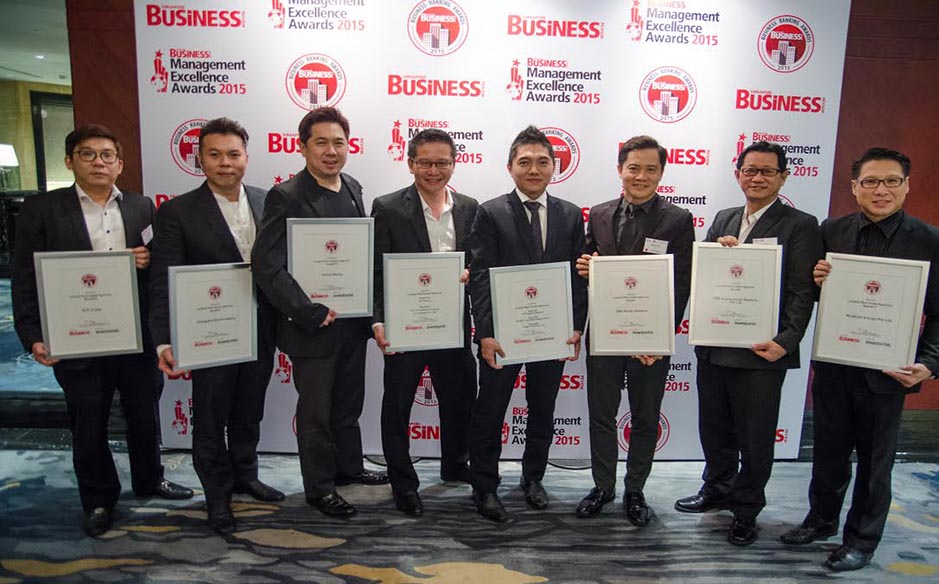 An Award-winning Property Estate Agency

Mindlink Groups is proud to be an award-winning property estate agency with a track record of excellence spanning over 20 years. As a reputable Singapore homegrown enterprise, we have been providing tailored agency solutions since our establishment in 2001. Our commitment to genuine care sets us apart, making us one of the finest estate agencies in the industry for over a decade. Our size allows us to be agile and responsive, enabling us to provide faster and more flexible services. We are free from outdated structures and practices that may hinder progress, allowing us to embrace innovation and adapt to the ever-changing real estate landscape.


Teamwork
Our values are the foundation of our identity:
1. Embracing New Ideas: We encourage the exploration of innovative concepts that foster trust and improve our abilities.
2. Integration: We lead with strong core values, recognizing the importance of our people who make a significant difference.
3. Vision: We are committed to agricultural development, focusing on cultivating leadership qualities.
4. Efficiency: Our agronomic services are tailored to meet the individual needs of our clients, ensuring optimal results.
5. Bold & Fun: We embody five core values in everything we do: honesty, loyalty, determination, openness, and transparency. These values guide our daily actions, making our journey both bold and enjoyable.
We believe in the power of transparency and open access to knowledge and information. Our management approach is collaborative and cooperative, ensuring that everyone has the freedom to contribute and access the resources they need to succeed.
Awards and Accolades
Mindlink Groups has been the recipient of numerous prestigious awards and accolades. In 2013, we were recognized as one of Singapore's promising SMEs, highlighting our potential for growth and success. In 2016, the Singapore Business Review honored us as one of the top leading real estate agencies in Singapore, a testament to our industry leadership and excellence. Additionally, we are proud to announce that in 2022, we emerged as the winner of the Luxury Lifestyle Awards in the category of Best Luxury Real Estate Consultancy in Singapore. This recognition, presented under the esteemed platform of Yahoo Finance, further validates our commitment to providing exceptional service and our position as a trusted advisor in the luxury real estate sector.