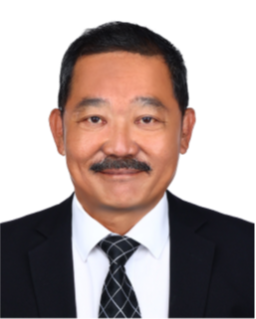 Mark Lee, 李俊华
Head Of Department (HOD)
Mark Lee is a highly experienced professional with a remarkable career spanning over 27 years. With expertise in management consulting, team building, professional development, strategic implementation, and company collaboration, he plays a pivotal role in facilitating the completion of real estate transactions by fostering effective communication among clients, customers, and businesses.
Mark's early career involved working in larger real estate agencies, where he gained valuable experience in sales. This experience allowed him to develop strong negotiation skills, a deep understanding of market trends, and a commitment to providing exceptional customer service. Additionally, Mark ventured into entrepreneurship, owning and managing a manufacturing business in the shoe industry. This entrepreneurial journey provided him with valuable insights into various aspects of business operations, including supply chain management and adapting to changing market dynamics.
In his current role, Mark has chosen to focus on commercial and industrial properties, as well as capital market transactions, particularly in the realm of en bloc sales. Leveraging his extensive experience and industry knowledge, Mark excels in identifying and capitalizing on lucrative investment opportunities. His strategic approach, coupled with his strong communication skills, allows him to connect with clients and businesses, effectively aligning their goals and facilitating successful real estate transactions.
Mark's diverse skill set extends beyond sales and transactional expertise. With a background in management consulting, he brings valuable insights and strategic guidance to his clients. Through his expertise in team building and professional development, Mark empowers individuals and organizations to achieve their full potential, fostering a culture of collaboration and excellence.
Throughout his career, Mark has demonstrated a passion for continuous growth and professional development. He stays abreast of industry trends and emerging market opportunities, allowing him to provide valuable insights and strategic advice to his clients. Mark's ability to navigate complex transactions and his commitment to fostering strong relationships make him a trusted advisor in the real estate industry.
With over two decades of experience in sales, manufacturing, and real estate, Mark Lee continues to excel in his role as a knowledgeable and influential professional. His focus on commercial and industrial properties, as well as capital market transactions, highlights his versatility and adaptability in meeting the evolving needs of his clients. Mark's commitment to excellence, coupled with his strong communication and strategic skills, positions him as a valuable asset in the real estate market, facilitating successful transactions and empowering clients to achieve their real estate goals. Winner of the 2022 Luxury Lifestyle Awards
Mr Mark Lee, who has more than 25 years of industry experience and leads the company's commercial and industrial team, added, "The team have been very active in facilitating whole buildings and ongoing anabolic process adding to a recent portfolio of B2 industrial building at 30 Woodland Loop Singapore 738319 which has a land area of 5,413 square meters and a built-up area of 8,251 square meters with a left balance tenure of 33 years which transacted at $13.2 million. Mindlink Groups has received double the inquiries from clients locally and internationally on their intention to secure larger space for expanding and relocating their business. The group has successfully transacted 117 industrial properties, sales, and leases in Singapore between 2021-2022 alone."

Read More
Really helpful and wonderful team special thanks to Linda, Chow and Mark for helping me with property related issues. Very all rounded team with all 3 specialising in different aspect of property market. Strongly recommended!! 💪
Mr Mark Lee is rather a resourceful & helpful person who possess the capability of settling clients' queries, as well as strong influence within his networking that able to fulfil most property/real estate requirements urged by clients very quickly.